2 New Skin-Care Products to Save Your Dry, Dull Skin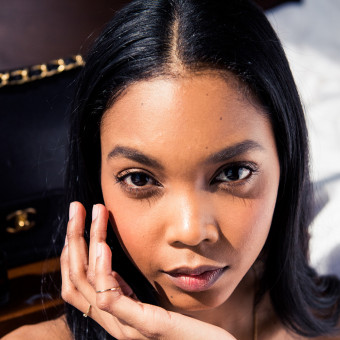 As the majority of us in the States are experiencing a veritable food coma, your skin is likely feeling a bit dull, drooping, and dry as well. A mountain of salty, fatty foods and booze will do that to you (still worth it). Conveniently, there are two new products available today from one of our all-time favorite skin-care brands, Dr. Barbara Sturm. If you havent joined the cult of her hyaluronic acid, we suggest investing in it ASAP for the sake of your glow. But today she is launching the Lifting Serum and Ski Cream (a moisturizer designed specifically for outdoor activities), both of which we suspect will be new staples in your winter skin-care routine.
First upthe serum. Dr. Sturms brand is built on the ethos of minimizing inflammation to improve the overall condition of the skin, and this new product fits perfectly into her established line of topical treatments. This editor is always interested in anything that promises a lifting effect (take that, gravity), and during our press preview, Dr. Sturm herself assured us that the serum would, in fact, physically elevate the skin. But how?
The Lifting Serum contains biopolymers that create a weightless film on the skins surface, which encourages firmness and minimizes the look of fine lines. Consider it a real-life blurring filter. Then an active ingredient derived from pullulan (a polysaccharide polymer), red algae, and plankton extract fills in existing wrinkles for a plumper look while also supporting collagen and elastin production. Add in a healthy dose of antioxidant-packed purslane (a succulent used throughout Dr. Sturms brand), and your skin is soothed and protectedfrom free-radical damage.
It is advised to use the serum as the last step of your skin-care routine, and to be wary of dryness from the lifting effect. Since Im rebellious, I applied it as the last of my three daily serums, but before my moisturizer and sunscreen. Did my face instantly look a few centimeters higher than it did ten minutes prior? Maybenot that I noticed. But as I dutifully applied it over the course of a few weeks, people frequently remarked that my skin looked especially smooth and *flawless*. My complexion did appear a tad airbrushed, and my fine lines were nowhere to be found. Ill take it.
Then the Ski Creama product I was extremely eager to try. When temperatures dip below freezing and the wind is always rudely blowing, I want a moisturizer that works overtime to protect my skin. A combo of shea butter, jojoba oil, and sunflower extract provides a dose of lipid-rich hydration, while purslane and edelweiss extract calm irritation. The delightfully named balloon vine (a plant also known as love in a puffnot kidding) and blackcurrant oil work to soothe redness from extreme conditions like skiing, hence the name.
In general, Im wary of putting shea butter on my face, only for the potential skin-clogging effects, so Ive used this water-in-oil cream as more of a heavy-hitter when the weather is particularly nasty or if I find myself engaging in winter sports. The texture is otherworldly creamy, and it sunk into my skin like a melted stick of butterbut, you know, better for you. Consider this your nothing else will work, ultra-protective moisturizer for when you are 100 percent unwilling to sacrifice the health of your skin for a day in the sun or snow. Pair it with your favorite sunscreen for the ultimate in winter skin care.
Dr. Barbara Sturms Ski Cream and Lifting Serum are available today, November 28, on molecular-cosmetics.com, and for the cream on perfectmoment.com and net-a-porter.com, and retail for $110 and $300, respectively.
Photo: Shot on site at 6 Columbus, a Sixty Hotel. On Jonelle: Necklace, Baker & Black; Hair, Angela Soto; Makeup, Andriani.
Want more stories like this?
How 4 Facialists Cure Puffy, Hungover Skin
How to Keep Your Skin Healthy This Winter
The Beauty Foods You Need to Have in Your Cupboard