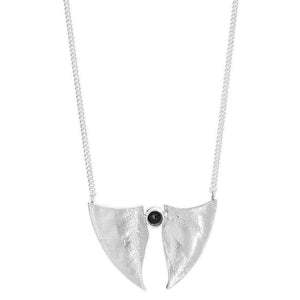 Designer Aurum by Gudbjorg has brought you this women's 925 sterling silver necklace using silver tones. It measures 3.5cm(height) x 2.5cm(width) x 45cm(chain length). All the necklaces come complete in aurum by guobjorg packaging. The Aurum by Gudbjorg Nanook Wide Necklace - Silver features a sleek and smooth design that will go with any attire. This necklace will be certain to impress those who like something a little different and to stand out from the crowd. Finished off with this being inspired by the Greenlandic polar bears and their paws as they walk over ice placing each paw preciously.
KEY FEATURES
925 Sterling Silver
3.5cm(Height) x 2.5cm(Width) x 45cm(Chain Length)
1.37inches(Height) x 0.98inches(Width) x 17.7inches(Chain Length)
Complete in Aurum by Guobjorg packaging.