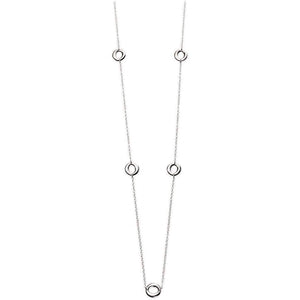 This organic station necklace for women is fashioned by the brand Beginnings in a silver colour and is made from sterling silver. It measures chain length: 80cm. All the necklaces come complete with a beginnings presentation box. The Beginnings Organic Station Necklace - Silver is certain compliment your attire in many ways by adding simple style and elegance. This luxurious accessory can be worn at any time, from a day to day basis or a special occasion making it a must have to give off the perfect look.
KEY FEATURES
Sterling Silver
Chain Length: 80cm
Chain Length: 31 1/2"
Complete with a Beginnings presentation box.