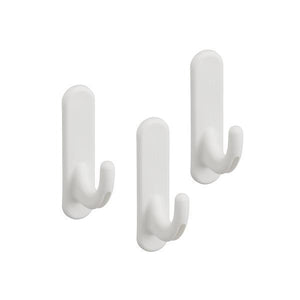 Organise with Elfa. The Elfa Pegboard Curved Hook provides customisable instant storage. Simply click in your curved hook on your pegboard and you have a hook for your scarves and necklaces.
The Elfa Pegboard Curved Hook works best with:
Features:
Colour: White
Click-in feature for easy installation
3 pieces per purchase
Size:
1.5 x 4 x 6.2 cm
To maintain Elfa's exceptionally high standard of quality, some orders containing oversize components (including wall bands and top tracks) or bulk quantities of some components may not be eligible for national shipping. Please contact us to learn more.