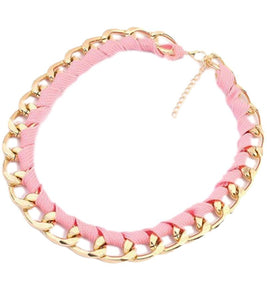 ‰ۢ ‰ÏÓ BRAND: Karatcart is your one stop destination for making any given day an occasion. We understand that your jewels are more than just accessories; they are an extension of your personality.

‰ۢ ‰ÏÓ QUALITY: Made from High Quality . Five Layer Micro Gold Plated For High Durability and long life. Nickel free and Lead free as per International Standards. Anti-Allergic and Safe for Skin.

‰ۢ ‰ÏÓ SIZE: Necklace Length 16 INCH with extended ADJUSTABLE chain.

‰ۢ ‰ÏÓ ORIGINAL: Official KARATCART Merchandise. Order online with 100% satisfaction guaranteed.

‰ۢ ‰ÏÓ GIFT FOR HER: Free Box Case for Gifting and Future Safe Keeping. Ideal Valentine, Birthday, Anniversary gift for someone you ‰?_ LOVE ‰?_.