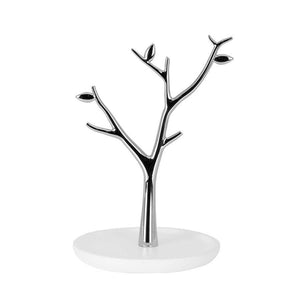 Linens & More Silver Jewellery Tree


Hang earrings, necklaces and bracelets from the branches of this silver and white tree shaped jewellery holder.

Perfect to display on a bedroom dresser, nightstand or table.

Made of Zinc Alloy in Chrome, it features a fun tree design and a poly-resin base in white.

Approx Size: 14.5cm (H) x 14.5 (W) x 21.5cm (Base Diameter).


Available while stocks last.