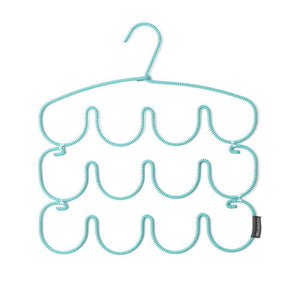 This smart hanger has special holes and hooks to organize belts, ties, necklaces and scarves. It is coated with soft, non-stick fabric and fits in all average-sized wardrobes. A great accessory for the fabulous fashion victim!
Features
Soft touch accessory hanger with non-skid fabric coating.
Ideal for scarves, belts, ties, necklaces, etc.
Space-saving - foldable when not in use.
Brabantia guarantee 2 Year
Dimensions 16.15 x 15.15 x 0.6" (41.0 x 38.5 x 1.5 cm)