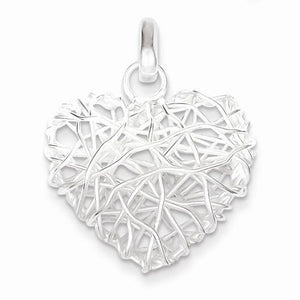 "Remember your loved one's life by saving another."
This wired heart pendant is beautiful and unique. The pendant can be worn as a necklace or a large charm. This pendant is sure to make you stand out.
This wired heart charm is 1.02 inches length by 0.87 inches width (26 mm x 22 mm).
Polished
Meshed
Sterling Silver
Weight: 3.50 grams
Style No. QP1883