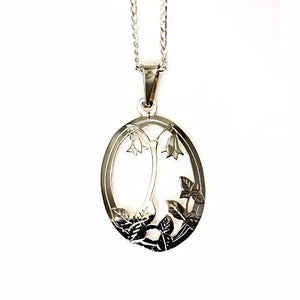 Sterling Silver Twin Flowers Pendant Necklace
Stuart Duncan's Wren Silverworks jewellery is unusual in that it combines realistic line drawing with the medium of silver. Each brooch, earring, bracelet or pendant is individually engraved and finished to the highest of standards.
Hand Crafted in Victoria, B.C. Signed by the artist.
Pendant size~ 1 3/4 inches. The chain is sterling silver and the length is 18 inches (not including the pendant)